And the Savage Gear train keeps rolling.
In my last report I wrote that on the 2nd cast of a Savage Gear Rattle Shad I got a very respectable largemouth bass.
Remember that?
Ok..well, yesterday was a little slower.
It took 3 casts this time.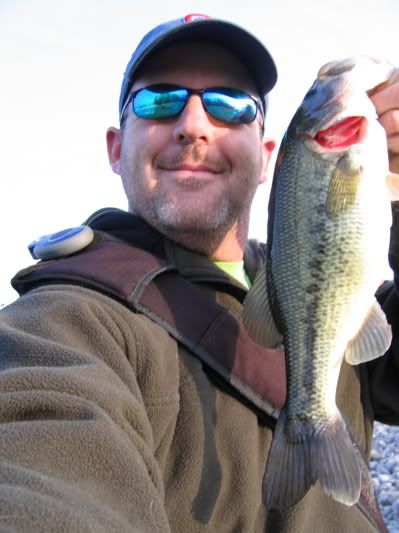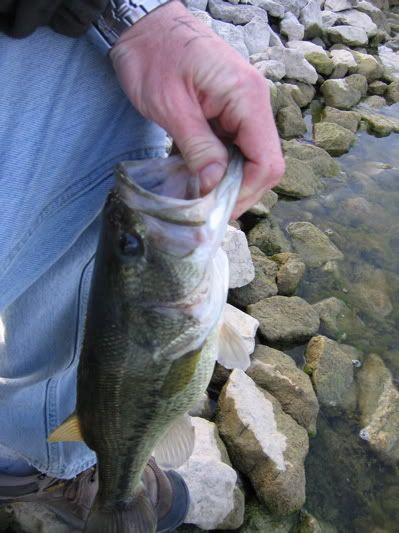 The color that I used was Pearl & Orange.
6 fish. 1 hour. Water temp was 57. Ultra clear. Fishing an incoming water source.
Again..it doesn't matter the exact location. Just find some incoming water and I'll almost guarantee that there's fish sitting within feet of it. Burn one of those baits thru and hold on!
Now get out and fish!


A big thanks once again to Ken Schumacher of www.smalliefishing.com for asking me to hit his waters with him. The dynamic duo strikes again!
Labels: cold water bass fishing, Savage Gear