Membership has it's privileges.
Q: Ya want to know the best part about living ON one of the Customfish lakes??
A: Even when I'm home sick with the flu, I can still walk 70 feet outside the back door, catch this, and go back to bed.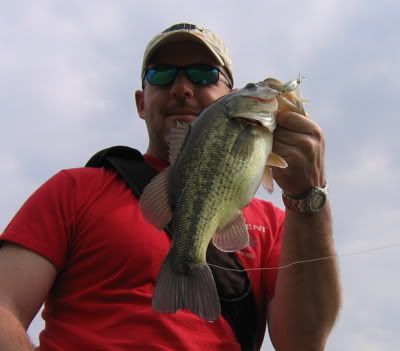 Again. Savage Gear rattle Shad. 2 casts. Caught 4 more in the next 5 minutes and like I said...went back to bed.
Contact Savage Gear to get yours today. Email Stuart Green at Stuart.Green@svendsen-sport.com. Please tell them we sent you.

There ya go. We just gave you the key to the Emerald City. We suggest you use it.

And in other membership news:
Captain jade Miller checks in again with an instant report from his lunch hour on the Mississippi River.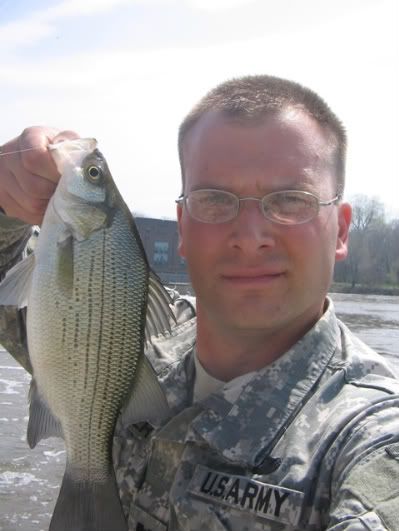 He reports "Can't keep them off of this thing. Gone thru two of the little ones
already. Head tore open on both."
He's using THIS in the 'smolt' color.