4/18-4/20/08. Our peers hate us.
I think we'll just let the pictures tell the stories for this weekend.
Lures used: Savage Gear Rattle Shad, Savage Gear 4-Play, Smack Tackle's Gizz4 shallow diving shad.
Same techniques as I've been writing about all week.
Mike went out Saturday 2pm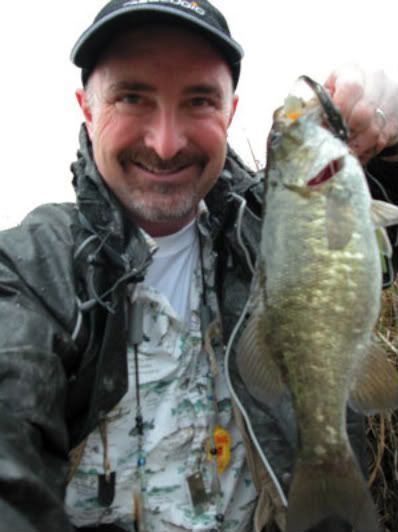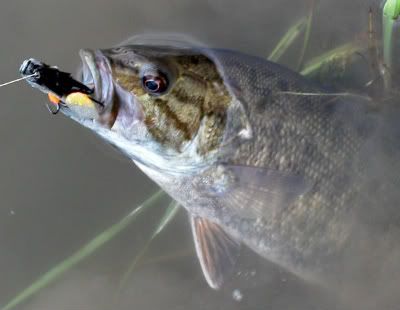 Here's Mike with a shad that swiped a Savage Gear bait. Do you want to know what our key to success is right now? Shad. If you find the shad, you've found the predators. Even big smallmouth bass that are normally found relating to rocky areas will gladly find comfort in a muddy,silt bottomed ditch or creek when the shad run up to spawn. Some of the areas we are fishing have just such ditches that are now packed with thousands of shad that make the water look like chocolate milk...and the big predators are right behind them!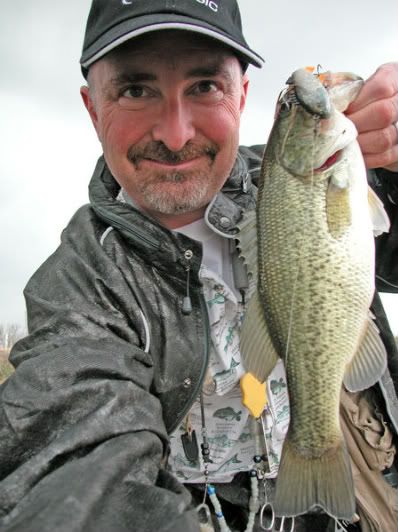 Jamie went out to the same lake on Saturday at 6pm.
Started out with a Savage Gear Rattle Shad, fishing it in the same muddy water ditch that Mike had been to earlier in the day. New predatory fish move in and out constantly throughout the day as they get their fill on the thousands of shad in the murky 2' depths of ditches and creeks.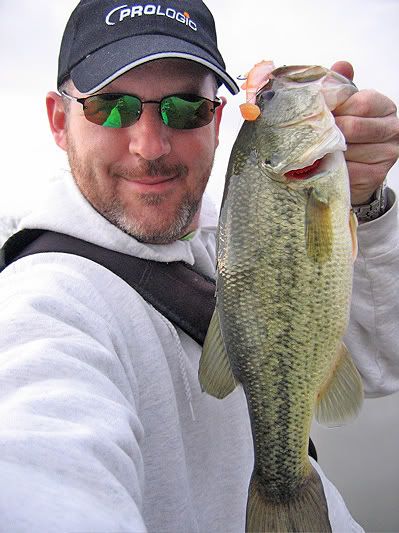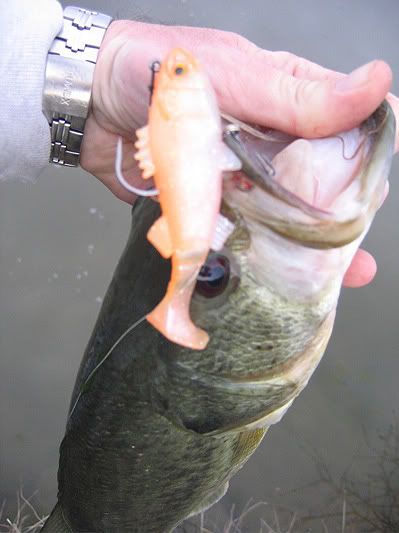 Huge smallmouth bass were having a rodeo feeding festival on schools of shad that had not yet made it into the creeks.
The pattern is simple. Watch the area for bass that drive shad to the surface and explode on them. Then immediately cast a lure to that spot. I'm recommending the Gizz4 by Smack Tackle for this little trick. I made exactly 2 casts with a brand new Gizz4 and it got nailed by a smallie over 20". Followed by another one a few casts later. I lost one more that was about the same size as these guys.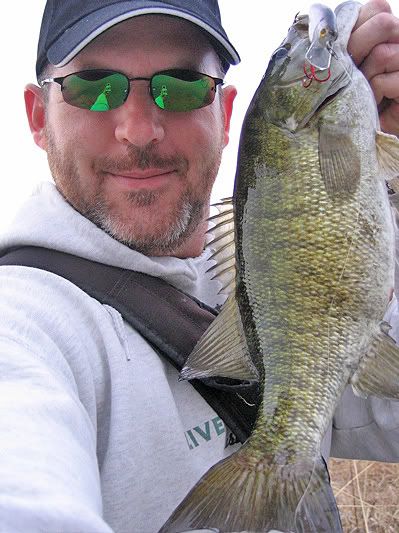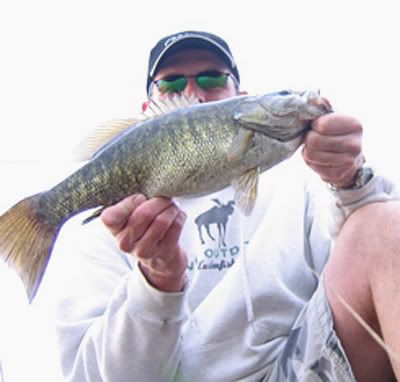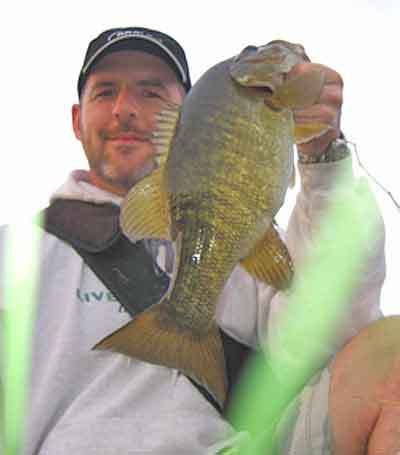 That's gotta be a pretty good lure if it gets hit by a suicidal yellow bass. Keep in mind. that lure is 4" long!

Sunday. Mile high bluebird skies...the kiss of death to anglers. We even had vultures overhead. Kind of an omen. It was a little tougher today, but we still managed to scrape up a couple of nice largemouth on a very short trip. Mine was caught by throwing the Gizz4 in the area where the muddy water met clear water. Remember, when water changes color the fish will use that as an ambush point.
. Mike's behemoth was caught by burning in a Savage Gear 4-Play Herring.